"Facilitating Research" is a series put together by Dr Deepti Trivedi, Head of Research Facilities, to explore what it requires to run a research facility at Bangalore Life Science Cluster. She will be talking to the Facility In-Charges of different facilities over the next few months. 
Deepti Trivedi 
From the fundamental understanding of how cells differentiate, to possibilities of potential therapies against debilitating diseases, there is a lot of interest in Stem Cell Research. Stem cells are the closest one can get to a person without invading their bodies, and hence have a great potential for personalized therapies. The idea that already differentiated cells can be reprogrammed to a completely different fate, forms the basis of stem cell therapy and regenerative medicine. Culturing stem cells and manipulating their fates is an art that requires scientific expertise, technical skills and a lot of patience. Thankfully, for our campus, we have just the right person taking care of our Stem Cell Facility. Today, I am excited to meet Dr Deepti Abbey, who heads the Stem Cell Facility at Bangalore Life Science Cluster.
Hi Deepti, Welcome to the interview for our series: Facilitating Research. Could you please briefly let us know what your facility does?
Deepti Abbey 
Sure. Hi, thanks for coming to know about our facility. The Stem Cell facility takes care of the campus-wide stem cell activities. We provide shared space to the users well equipped with high-end infrastructure to be able to culture stem cells of any kind. In addition, we provide services and resources to the labs that are not very well-versed in stem cell work but would like to use them for a specific component of their research. In that case, we can get more involved with their projects in generating and characterizing IPS lines or making disease models.  We can do as much or as little as the user wants us to get involved with their experiments. 
Deepti Trivedi 
This is very interesting. Stem cell biology is a very niche field, especially more so when you were starting out. Were you always interested in stem cells? What led you to this field?
Deepti Abbey 
Yes. I am passionate about stem cells. The journey started when I was in high school. My dad and I would cut newspaper clippings and learn titbits about interesting stem cell stuff all the time. After school, I wanted to do medicine, but got to know about biotechnology and pursued an engineering degree in Biotechnology.  During this time, my passion towards stem cells increased, and I ended up working on stem cells for my PhD and postdoctoral training. So, for the past 15 years, it has been all about stem cells. Interestingly, my dad still takes pictures of newspaper articles on stem cells on his cell phone and keeps sending me.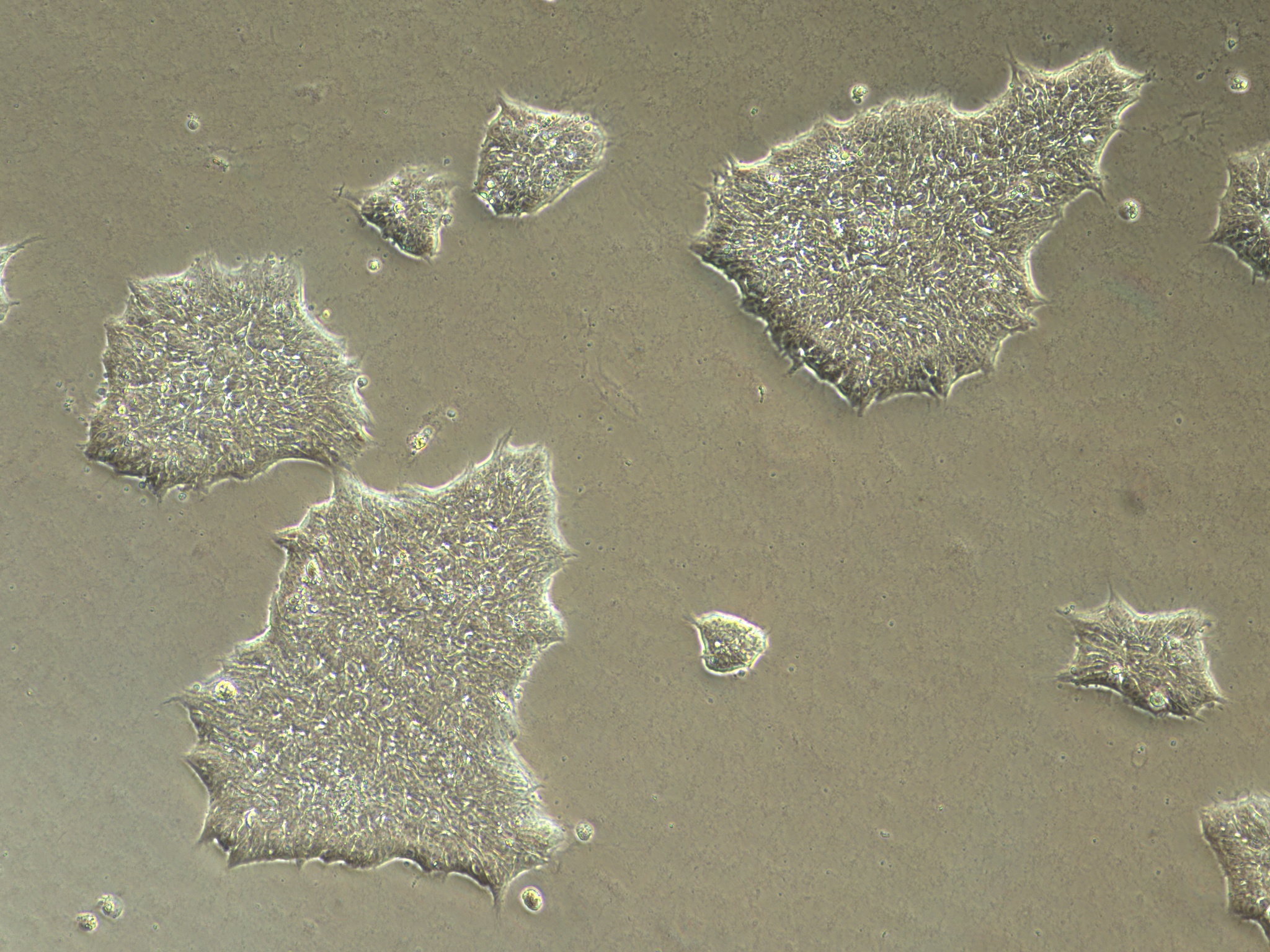 Stem cell colony 
Deepti Trivedi 
Wow. It is amazing to know that you have such vast knowledge about stem cells and that it started so early. The institute is really lucky to have you onboard. When did you join the Stem Cell facility here? How long have you been here?
Deepti Abbey 
I joined here exactly in the middle of COVID-19 pandemic in December 2020 officially.  I started coming to campus in Jan 2021.
Deepti Trivedi 
That must have been a difficult move, especially when you are moving internationally with your family. Could you tell us about some of the achievements of the facility so far?
Deepti Abbey 
We have recently restructured our facility and our services. We now have dedicated cleanroom spaces where only stem cells are allowed. Different dedicated spaces are allocated for inStem users, NCBS users, and a separate space for Core staff. In addition, we have different spaces for external users as we also want people from outside this campus to come and work with us. We have dedicated spaces for organizing various workshops and hands-on training.  We have a quarantine room where all the quality control experiments for cells are performed. The cells that pass all the quality control tests can only be passed on to the clean room. Talking about services, we provide various (stem) cell types and assays for their characterization. These are a few of our recent achievements in terms of infrastructure and services.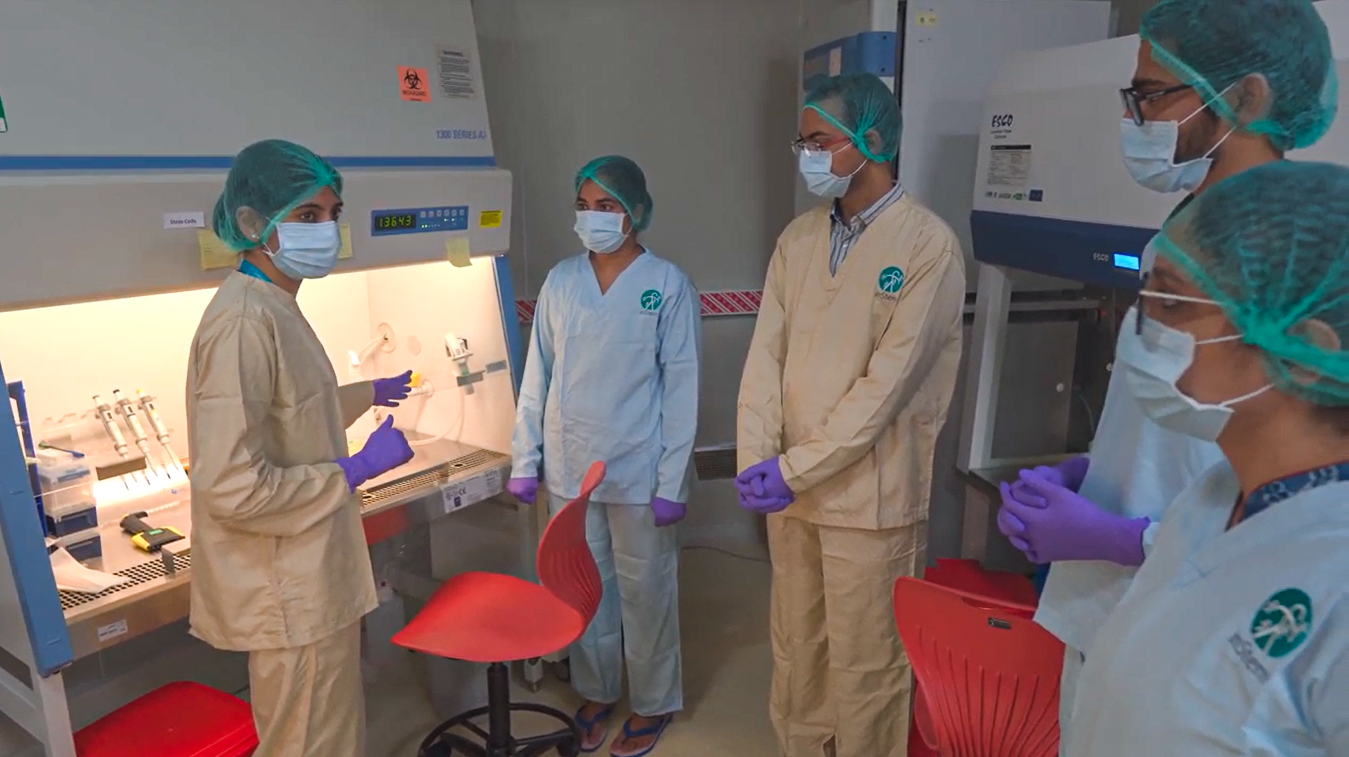 Deepti Trivedi 
You mentioned external users. How do they come and work in the facility?  Do they need to be trained?  Do they write to you directly? 
Deepti Abbey 
Stem cell culture requires some technical expertise. Most people who contact us don't have a background in stem cell work. So, most of the requests we get are for getting trained in stem cell culture practices.  Our training modules are customizable. Based on the request, we can train either only in maintaining stem cells, or the users may specify if they want to work with us for specific differentiations.
We have an online portal (https://www.instem.res.in/stemcellfacility/user/login) where people can request for training and services. These requests are screened, and the training/ services are provided via CCAMP based on their specific requests.
Deepti Trivedi 
You talked about your passion for learning about stem cells as a school student. So, you must appreciate that there must be many school students just like you who are interested in stem cells and maybe want to learn more about them. So, does your facility have any opportunities for younger students from schools or colleges?
Deepti Abbey 
Interestingly, just yesterday, we had a college visit to our facility. We want to make these students more fascinated about stem cells. We had put small slides under a microscope to give them a feel of how the cells look. We also showed them some videos of our cell differentiation experiments. They were fascinated to see a beating heart in a dish and how neurons or lung cells differentiate.  We don't go much into technical details or deep science, but try to give them a little flavour that, oh yeah, these are the cells you can culture in the lab and can make different cell types from them. It's very fulfilling to see that even the small ideas trigger interesting questions from the students.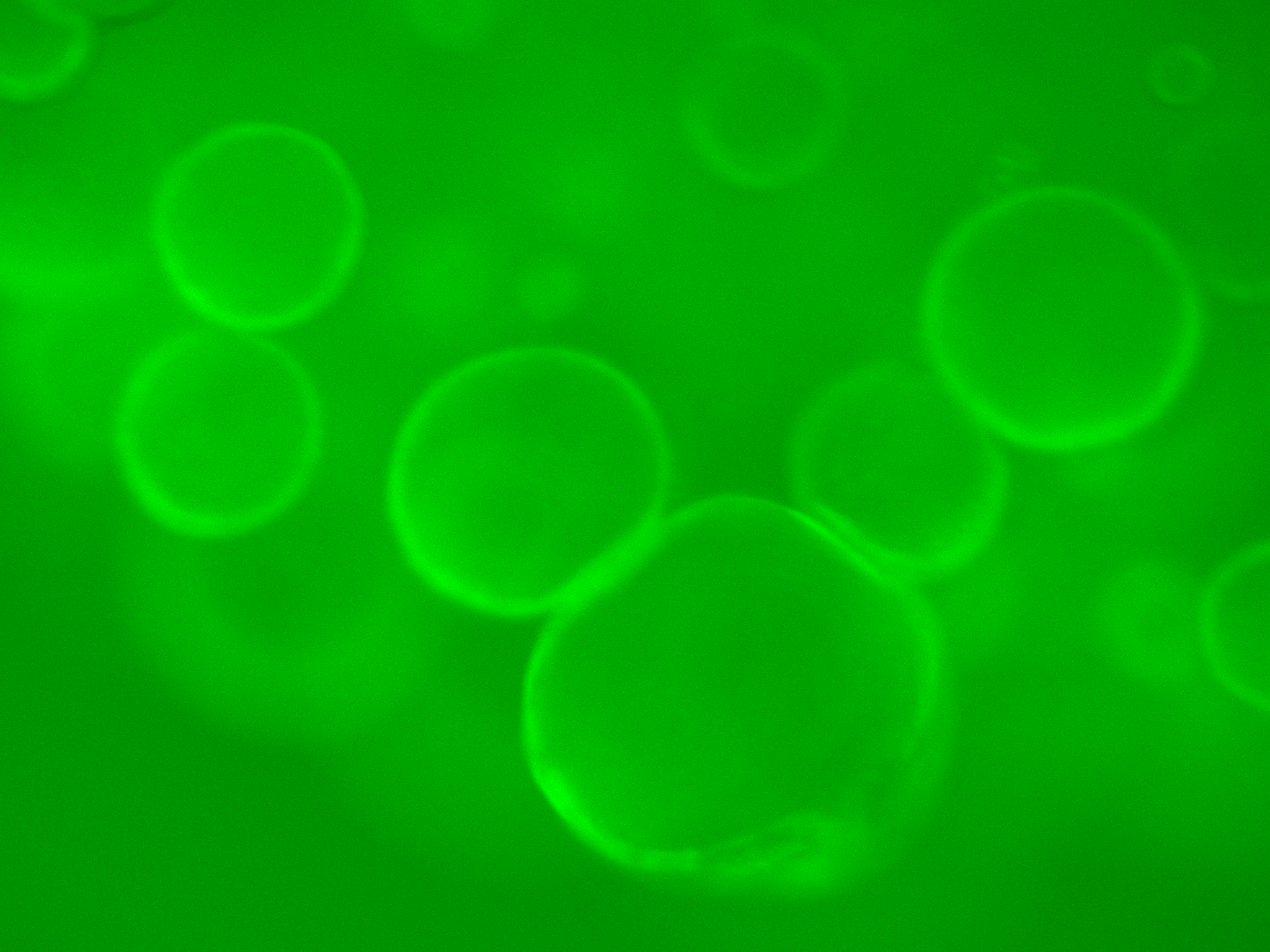 iPSC-derived lung organoids (reporter line)
Deepti Trivedi 
Stem cell biology is a vast field with a lot of interest. As you said, you can differentiate stem cells into almost any cell type you want. What are your special interests and skills?
Deepti Abbey 
I have worked with both mouse and human stem cells in the past, in various aspects starting from the derivation of ESC, whether it's from a mouse embryo or humans.  In India, during my PhD, we made the first transgenic IPSC line with a GFP reporter. We differentiated them into several cell types, not just cardiac, but also brain and liver. During my postdoctoral studies, I made a liver 3D model and explored that in collaboration with various industry partners. We used that model for drug screening and genome editing. We also made liver organoids from patient samples and screened for drugs. So, I am looking forward to more and more people coming forward and using those capabilities for their research.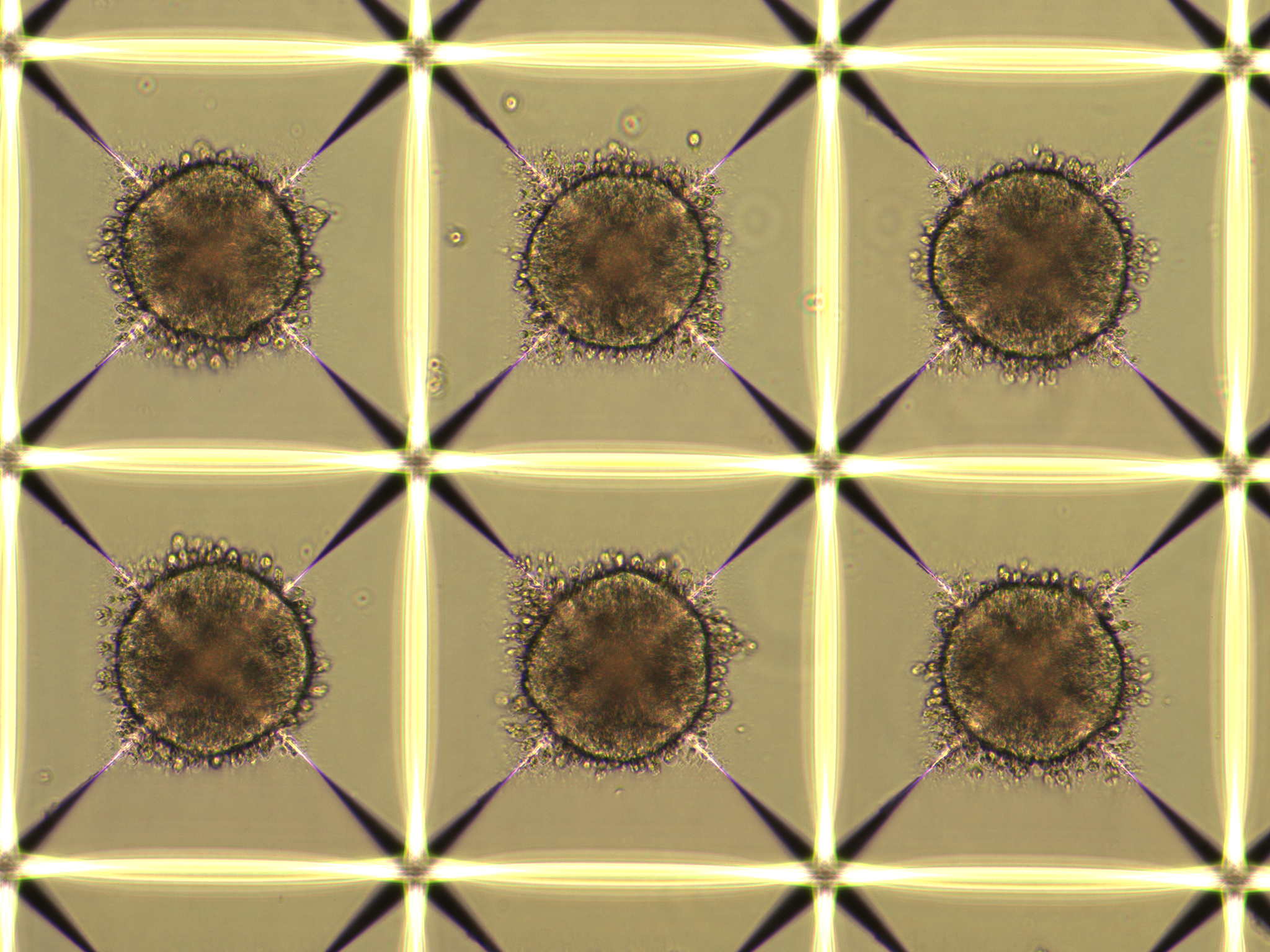 Multiple organoid formations from stem cells
Deepti Trivedi 
Yeah, very fascinating. I have followed some of your impressive postdoctoral work. Considering your passion, I am sure a lot of your time goes into thinking about stem cells.  When not doing stem cells, what are your hobbies? How do you decompress after a long day?
Deepti Abbey 
I like writing. I write when I'm stressed and use it as a means to disentangle emotions. I enjoy tasting different kinds of food and travelling. I have a 4-year-old kid, who is my biggest strength. So, when I go home, I try to spend my time with him and just forget about other things.
Deepti Trivedi 
Nice. What kind of writing do you do? Is it fiction or poetry or just venting your thoughts?
Deepti Abbey 
I have always wanted to do something specifically for the women community. In my family, we are three sisters. I have seen that our society has a specific mindset about women. I like to write something focusing on a woman's role in society or what challenges women face in managing expectations. I wonder if I can change something or contribute from my writing to change the mindset of people in my immediate surroundings. I also write about other issues in society to present my point of view. It is just one more idea, one more perspective to look at complex things.
Deepti Trivedi 
This is very inspiring. I would love to read some of your musings. So, final question. How do you see your research being used in the coming years?
Deepti Abbey 
More and more people are becoming aware of the idea and potential of stem cells and are interested in using them as a model for their research question. We can generate IPS lines not only from mice or humans, but from any organism now (small and large animals). We can make disease models by using genome editing. Some of our users have also started differentiating stem cells into different cell types of their lab's interest. So, I see all these capabilities being established in the facility. This would definitely help other labs with either similar interests or those trying to generate IPSCs for some completely different organisms. People, of course, realize that this will also help reduce the number of real animals used in their research which is also a great thing.