Noted biotechnology entrepreneur and philanthropist, Dr Kiran Mazumdar Shaw, has provided Rs 5 crores as Endowment funding support, to the Bangalore Life Science Cluster, for advancing modern biological research.
With NCBS-TIFR turning 25, an Endowment Fund is being launched with a goal of reaching Rs 25 crores to mark the success of the past 25 years. Dr. Shaw's announcement comes as a generous and much-needed boost to seed this Fund directed towards the growth of scientific capabilities at the extended NCBS-TIFR campus.
NCBS-TIFR is a member of the Bangalore Life Science Cluster, a unique ecosystem for biological research. Three premiere institutions – including NCBS-TIFR, the Institute for Stem Cell Biology and Regenerative Medicine (inStem) and the Centre for Cellular and Molecular Platforms (CCAMP) are together creating unique opportunities at the Cluster for a range of research activities - from basic biology to application-oriented biotechnology.
Dr Mazumdar-Shaw's donation towards the Endowment Fund at NCBS-TIFR is one in perpetuity. The fund will remain intact as a core investment, with only the interest being used for various activities, the foremost being the advancement of promising but bold research projects. In particular, the fund will support early stage research and innovation deemed too risky for conventional funding mechanisms, national and international collaborations and outreach of research for societal impact. 
Most of the world's top research institutes further their work through a mixed portfolio of conventional and unrestricted support. Endowment funds at organizations worldwide provide significant support to their activities. NCBS-TIFR aims to eventually build, by the year 2020, a significant corpus to provide  flexible support for research in a dynamic environment.
 "I am very happy to be associated with NCBS-TIFR through the endowment. I believe NCBS-TIFR and the Bangalore Life Science Cluster provide an ideal template for science incubation in India through advanced laboratories, supportive infrastructure for scale-up and commercialization, and an ecosystem that enables seamless transfer of knowledge into practical, biotechnology-based commercial solutions. India needs more such science incubators that allow the flourishing of a vast number of start-ups that are small, nimble and innovative in translating basic biology into application-oriented biotechnology to address the country's myriad challenges.  I hope the fund catalyzes young scientists to focus on cutting-edge research that can transform lives." said Kiran Mazumdar- Shaw, Chairperson & Managing Director, Biocon
"My colleagues and I from the Bangalore Life Science Cluster are delighted to have Dr. Kiran Mazumdar Shaw's support.  She has been involved with the development of the campus for a number of years, as strong advocate of the translational potential of fundamental research. Kiran's contributions as a pioneer Biotechnologist and entrepreneur are without parallel in Bangalore. Helping to create the Endowment Fund at NCBS-TIFR and the Bangalore Life Science Cluster, she provides another example of her proactive engagement with the ecosystem of biological sciences and technology in Bangalore. As a signatory to the Giving Pledge , Kiran is one of those rare individuals along with a few other succesful businesspersons in Bangalore who have made a genuine effort to give back to their community, and create new opportunities. Recognizing that support for the Endowment Fund at NCBS-TIFR is a long term investment in building an environment of international  repute in Bangalore based on basic and translational research, is a big step towards this goal. We hope that with such a strong support from India's leading Biotechnologist, we will be able take this Endowment fund forwards.", said Prof Satyajit Mayor, Director of NCBS-TIFR and inStem.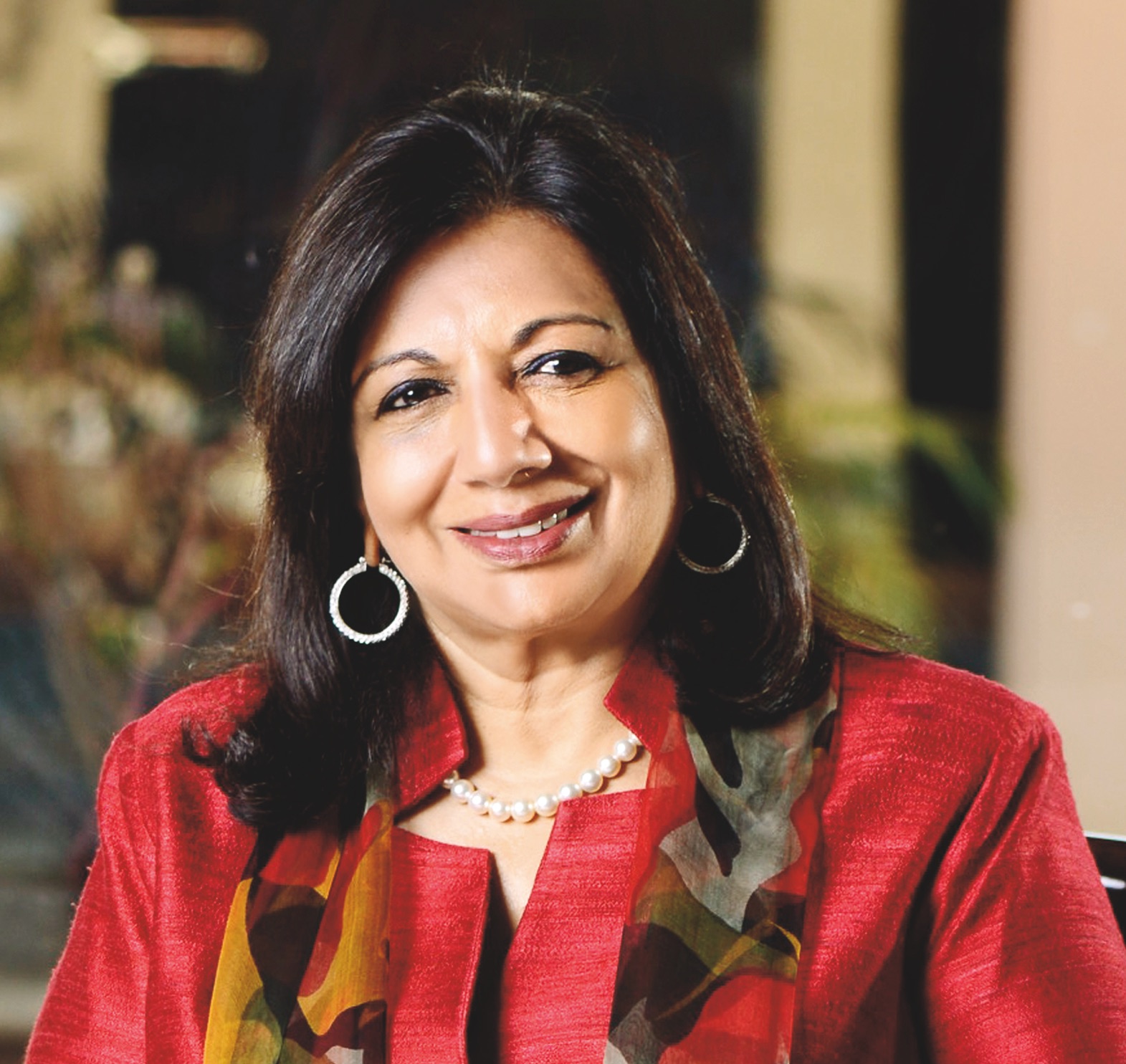 About Dr Kiran Mazumdar Shaw
Dr Kiran Mazumdar Shaw is the chairman and managing director of Biocon Limited, a biotechnology company based in Bangalore. In 2014, she was awarded the Othemer Gold Medal, for outstanding contributions to the progress of science and chemistry. She is listed among the top 50 women in business by the Financial Times andin 2015, she was listed as the 85th most powerful woman in the world by Forbes. More recently, Dr Mazumdar Shaw signed the "Giving Pledge", becoming the second resident Indian philanthropist to do so, after Mr Azim Premji.