NCBS's Nandini Velho and Umesh Srinivasan reveal conservation costs of malaria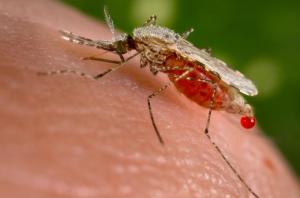 Malaria may be severely affecting conservation efforts in Pakke Tiger Reserve, according to a recent study by authors Nandini Velho, Umesh Srinivasan, N.S. Prashanth and William F. Laurance, published in the current issue of Biological Conservation.

The results of the study, with inputs from the authors, have been covered by both the national newspaper, the Times of India (you can access the link here) and Mongabay, a web site dedicated to news stories about environmental science and conservation. The study shows that during the last four years a massive 71% of ground staff have suffered from malaria in this north-east Indian reserve in Arunachal Pradesh. In addition to the human costs, conservation funds must be diverted for the treatment of malaria, and the disease has wreaked a loss of ~ 44,000 man hours that would otherwise have been focused on the all-important anti-poaching work.
The lead author Nandini Velho is a research associate at NCBS and is currently pursuing her PhD at James Cook University, Australia, while second author Umesh Srinivasan is presently a doctoral student at NCBS.
You can access the article online at http://www.sciencedirect.com/science/article/pii/S0006320711002308 .
Umesh Srinivasan                                                                                    Nandini Velho