The Third Annual NCBS Science Journalism Course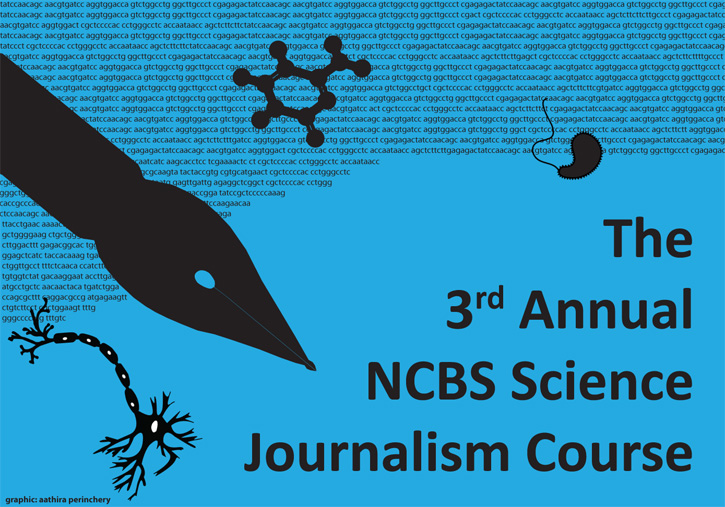 NCBS announces its 3
rd
annual science journalism workshop, which will be held on campus from July 10 to July 26, 2013.
The workshop's main objective is to impart to students the basic skills necessary for communicating science to the lay person via the written word.
Students will learn the elements of good science writing and the art and craft of conducting good interviews. The workshop will focus on news and features, which will lay the basis for a career in communicating science to the lay person. Popular science writing and journalism isn't merely about summarising an academic paper. Rather, it strives to entertain and educate, provide multiple points-of-view, and at its best be an independent and necessary part of a thriving culture of scientific enquiry.
The workshop will demand active and committed participation from students. They will have to interview scientists, write news and feature stories, which will be edited by the instructors. A firm grounding in science and/or technology is mandatory as is a facility with language.
The first week of the workshop will require fulltime attention, from 9.30 AM to 5.00 PM. In order to facilitate participation of students who might have research commitments, the second week of the workshop will start early and end early (9 AM to 3 PM). Students from outside NCBS are encouraged to apply. The workshop will be for a maximum of 10 students. Accommodation will be provided on campus for up to 5 out-of-station students.
If you are interested please email Anil Ananthaswamy at ncbs.workshop.2013@gmail.com by 15th May, 2013. Each applicant should send their CV and write a short essay, of no more than 500 words, describing his or her reasons for wanting to join the workshop. Prospective students will be contacted by 1st June, 2013, either in person or remotely.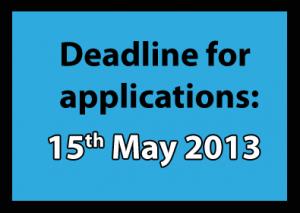 Please do not inquire about your selection before 1
st
June, 2013. The organisers are unable to respond to individual requests for information before the deadline.
INSTRUCTORS
Anil Ananthaswamy: consultant, New Scientist magazine. Anil has a BTech (IIT Madras), MSEE (University of Washington, Seattle) and trained as a journalist at the University of California, Santa Cruz. He has been with New Scientist magazine in various capacities since 2000, most recently as staff writer and deputy news editor. Anil's work has appeared in Discover magazine, National Geographic News, The Independent (UK) and Times Online (UK). Anil is a guest columnist for PBS Nova's Nature of Reality blog. He is a guest lecturer at UC Santa Cruz's science writing program. He is the author of The Edge of Physics, a popular science book on modern cosmology and astroparticle physics, which was voted Book of the Year 2010 by Physics World, UK.
Jessica Marshall is an award-winning science writer, focusing on the environmentand health. Her work has appeared in Discovery News, New Scientist, Nature, TheAtlantic.com, Discover and Science News for Kids, among other outlets. She is a contributor to The Science Writer's Handbook: Everything You Need to Know to Pitch, Publish and Prosper in the Digital Age.She has a bachelor's degree in chemical engineering from Princeton University, and a PhD from the University of California, Berkeley. She also studied science writing at the University of California Santa Cruz.
The workshop will also invite editors and journalists from Indian media to provide a local perspective.