NCBS welcomes new faculty member - Shannon Olsson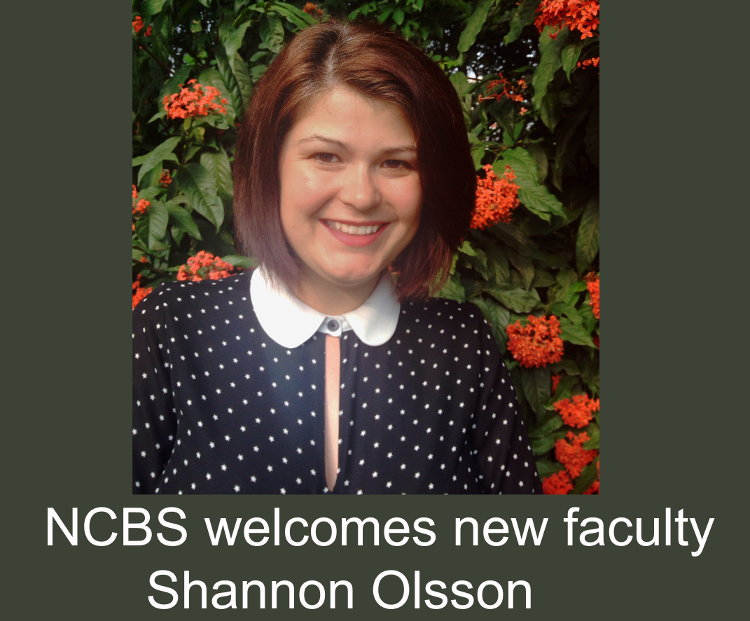 Shannon Olsson did her bachelors from Nazareth College, Rochester pursuing a degree in chemistry with teaching certification. It is while studying here that she developed an interest in Chemical Ecology-the science of studying how organisms use chemical cues to interact with each other. Following graduation, she continued her study of chemical ecology as a Fulbright Scholar in the Pheromone Group at Lund University in Sweden. She then went on to pursue her PhD in Cornell University in the field of Neurobiology and Behavior and Chemical Ecology, and postdoctoral research in the Dept. of Ecology and Evolutionary Biology, University of California, Los Angeles studying chemoreception in flies and marine organisms respectively. She was thereafter recruited as a Project Leader in Dept. of Evolutionary Neuroethology at Max Planck Institute for Chemical Ecology, Germany where she has independently led research in olfaction in various insect model systems and collaborated with engineers to develop an artificial chemical communication system based on chemical communication in insects.
At NCBS, she is in the process of setting up her group, NICE: Naturalist Inspired Chemical Ecology, which offers a multidisciplinary approach spanning chemistry, neuroethology, evolutionary biology, animal behavior, and engineering. Her research employs a comparative approach to understand how different insect species locate odor sources in complex natural environments. The goal of her research is to follow a chemical interaction straight from its genetic basis to its ecological consequences, and every step in between.
She is also actively involved in building the Chemical Ecology program at NCBS.
More about Dr. Olsson's lab - http://ncbs.res.in/shannon