Launching the NCBS Archives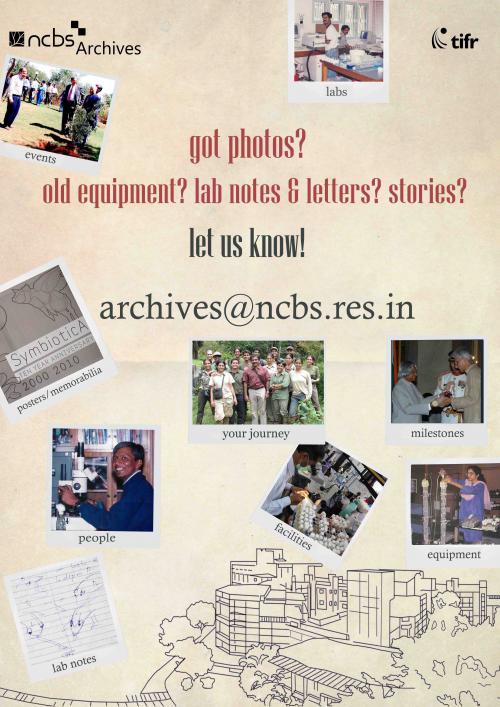 The National Centre for Biological Sciences (NCBS) completes 25 years this October!
To commemorate the occasion, NCBS has created an institutional archive. The NCBS Archives will work closely with the TIFR Archives to become a vital resource centre for historical research on NCBS. The Archives  also aims to serve as a hub for dialogue on the history of research in the biological sciences in India.
The NCBS Archives team has started to collect, catalogue and preserve historically significant documents, photographs and other records of the Centre's formation and history.
In addition, there will be a continued effort to digitize most of the collections to make the archive accessible beyond the records room. The aim is to create a living, interactive archive that can make better sense of our intertwined histories and the moving frontiers of biology.
All of this, however, cannot happen without you! The Archives team needs your help. If you have been a part of this journey, it relies on you to give perspective on the process of doing science and the circumstances in which it took place.
Please get in touch if you have or know of any documents, lab notes, photos or even old equipment that might be of note. We would also appreciate information on former staff or families of deceased employees who might have material of historical significance.
The Archives can be reached at: archives@ncbs.res.in.