Bodystorming Hits Bangalore!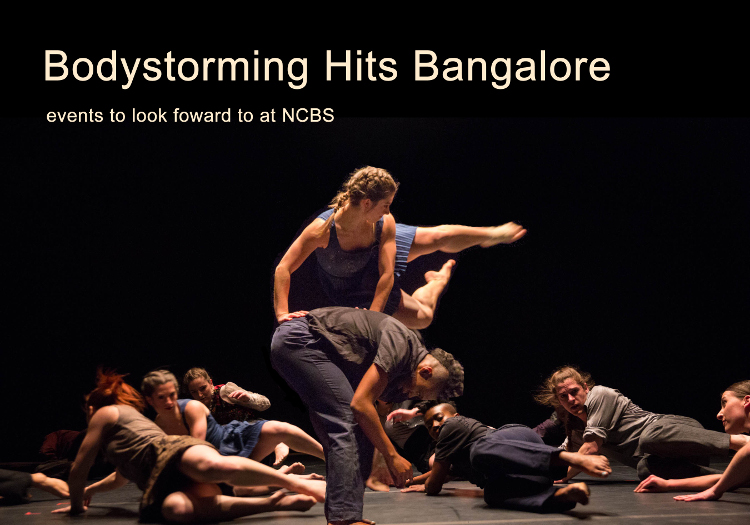 The campus will soon be hosting "the Black Label Movement", a dance company led by Professor Carl Flink in collaboration with Professor David Odde (Department of Biomedical Engineering), both from the University of Minnesota. A series of events have been planned in the city as well as two events on campus.
Bodystorming – which began as a way of physically committing to and testing ideas about biological processes at the cellular level, is very soon coming down to Bangalore, as a common initiative between the city's dance and the science community. The fundamental idea behind this initiative is to use simple interaction rules between dancers to simulate and understand biological processes, drawing from deeply inter-disciplinary roots.
The Bodystorming workshop on campus will be a 10 day intensive engagement with the dance and science communities in Bangalore (April 27 – May 1, 2015) and a public talk and presentation by David Odde (April 29, 2015). The troupe will be in constant touch with scientists and researchers to discuss and articulate their work. These sessions will seek to explore the ideas for Bodystorming, its potentials and limitations.
A launch and an introductory talk will be held on the 14th of March 2015 by Darius Koester, post-doctoral researcher in cell biology and contemporary dancer from NCBS. Dr. Satyajit Mayor, Director of NCBS and InStem , Aparna U Banerjee of Science and Society, NCBS and other members of the artist collectives are expected.
The program is supported by a Public Engagement Award to NCBS from the WTDBT India Alliance, among other sources.
Launch and Introductory Talk: 14th of March 2015, 6pm - 7pm. Shoonya Center for Art & Somatic Practices , Lalbagh Road, Bangalore.